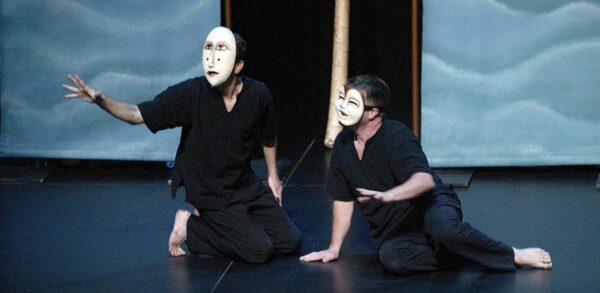 WISDOM OF THE ELDERS – Life Lessons from Around the World
This show features myths, folktales, and music from different cultures that were chosen with Social Emotional Learning (SEL) in mind. The stories offer examples of the 5 SEL competencies of: self-awareness, self-management, social awareness, responsible decision-making, and relationship skills.
The stories include:
The Hunterman and the Crocodile – Africa
(Responsible decision-making & Social Awareness)  
Donso, the Hunterman, agrees to return Bamba, the Crocodile to his home in the river if the crocodile promises not to bite him. Yet once there, the crafty creature decides he's too hungry to let the hunter go. One by one, animal passers-by refuse to rescue Donso, explaining how Man has exploited their species, taking much from them and giving back nothing. In the end, Donzo learns that we all need each other, so we need to figure out a way to get along. Also, by listening to the animal's stories that day, Donzo learned to have respect and empathy for others, and from that time on, he tried to treat others as he himself would like to be treated.
Sealskin Soulskin – Inuit/Pacific Northwest
(Self-Awareness, Self-Management & Relationship Skills)
A lonely man talks a Selkie (a seal woman) into being his wife for seven years, after hiding her sealskin. They grow to love one another and have a son together. After seven years, the woman has become ill and frail and demands her skin returned to her. The man refuses for fear she will leave himself and their son, and return to the sea. The boy is summoned by a mysterious ocean spirit to where the sealskin is hidden. He returns the skin to his mother and they magically plunge into the ocean to meet the wise old Grandfather Seal. The Grandfather nurses the woman back to health and together they take the boy back to the land where he becomes a great musician and shaman.
Too Much Noise – Jewish
(Self-awareness, Self-management, Perspective, Inner voice)
The noises of his old house keep a man from sleeping. The village wise man has him bring a number of animals into his house until he can't take it anymore. When gets rid of them all, he falls asleep and has a very quiet dream. In the end, Peter's house hadn't been too noisy at all. He just needed a new perspective – a change on the inside, not the outside. The wise man found a way to help him appreciate what he already had and learn the lesson of perspective.
Book an Assembly